To get an answer to this question let us understand 'Training' differs from 'Formal Education'. Most of the times 'Training' is a 'Self Decision', 'Self-Motivation' with a 'specific goal' in a 'specific subject' & 'Under the guidance of Specific Trainer'.
A good Trainer
Now, why to get trained?
A good Training
Creating Great Learning Experience
Advanced Pipe Stress Analysis
Most of us know 'What to do' in engineering but very few know 'Why to do it'. To get the answer of 'Why'; Protton Synergy is announcing a 50 hours courses in Pipe Stress Analysis.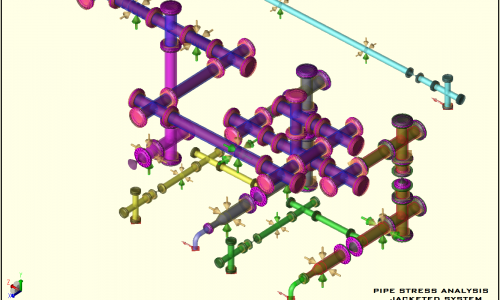 BE PATIENT WHILE LEARNING
Today we need everything 'FAST', but this is not applicable to Training. Give 'Dedicated time' to get the most out of it. Attend lectures with 'Pen & Pad ready'.
LEARN AT YOUR OWN PACE
'Pause' the lectures, think over, solve yourself and then proceed. You can 'Repeat' Lectures Three times during course time. Use it wisely.
USE FORUM FOR CONTINUOUS LEARNING
During and after the training continue reading and writing in Forum. Keep learning from peers, trainers and experience the knowledge sharing.
CHALLENGE YOUR LIMITS
Take a challenge to complete the course in 'specific time', take exams seriously, ask doubts, read all references, challenge your limits.
Mr. Gaurav Bhende 
(M. Tech. Chartered Engineer)
The faculty is Founder and Director of Protton Synergy PVT. LTD. He has more than 19 year of experience in Pipe Stress Analysis and conducted several Professional Training Courses on Stress Analysis using CAESAR II software in numerous international engineering companies and Institutes as a freelance Trainer since 2009.  Gaurav Bhende has won the First Prize in a Global competition called "Driver of Success" where case your excellence in CAESAR II usage in Pipe Stress Analysis is to be demonstrated.
Gaurav has been invited to participate as a 'Guest Speaker' in International conferences held in USA, India and UAE. Gaurav Bhende has presented numerous White papers on various topics of Pipe Stress Analysis like Buried Pipe Analysis, Seismic Analysis, stress Intensification Factors, surge analysis in International Journals and Conferences including ASME conference. The forthcoming papers on Computational Fluid Dynamics, Vibration mitigation and few more topics.
He is known for his specialty injecting his subject into the Blood of the student and making the student 'feel excited' as he understands the 'Why' behind the concepts.
Be Updated with the latest Industry Trends